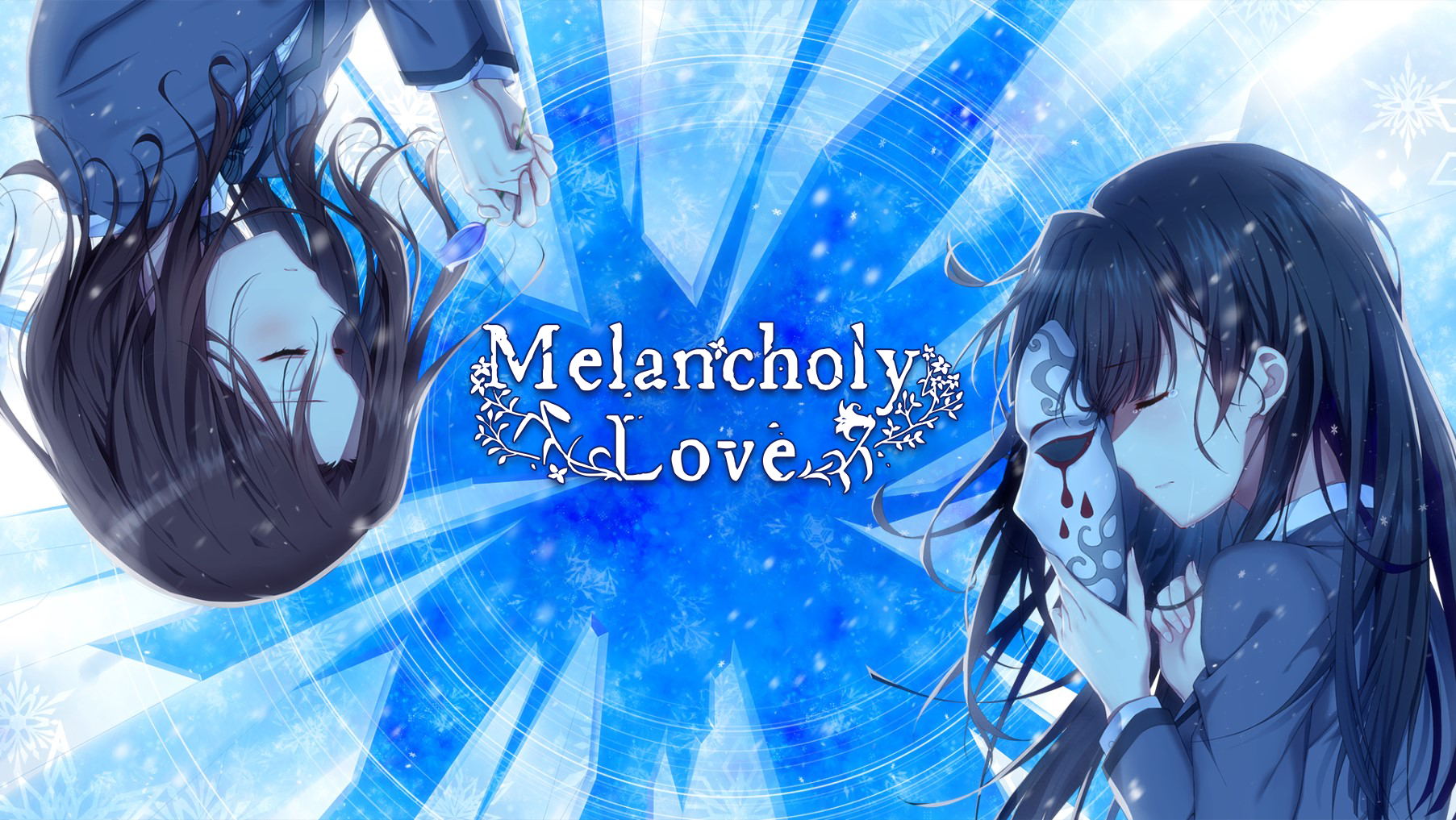 Melancholy Love
A downloadable game for Windows

Amidst the garden of scented dreams.
Elite and misfit, two extremes.
One stands in spotlight, one cast in shadows.
How will sparks flare as feelings grow?
As flowers bloom in the labyrinth.
A lone Miss Saigon stands among the hyacinths
Like an apologetic, regretful dove,
tells the story of melancholic love
Melancholy Love is a coming-of-age yuri visual novel set in a private girls' academy. It's a romantic journey that follows an elite student born to privilege and a delinquent who wishes to break free from the chains of the academy.
How will sparks fly between these two people from different worlds? Will their love overcome all obstacles or will their differences be too great and drive them apart?
Follow Us On Twitter: https://twitter.com/GamesKikai
Join Our Discord: https://discord.gg/mRaZCAD
Visit Our Website: https://kikaiism.com/games/melancholy-love/

A Romantic Yuri Story
Full Mandarin Voice Acting
An unforgettable Soundtrack
Stunning CG Artwork and Backgrounds
Three Endings
Demo is now available for download. If it is well received we plan to bring the full game over.
Install instructions
Note: The current demo may contain formatting issues, including line breaks and missing quotations.
Comments
Log in with itch.io to leave a comment.
I haven't played it yet but I would love to see this love bloom! :)
How did I ever miss this VN when I usually try to play and read everything that is Yuri? ;) Will try the demo today, and can already say (based on the comments below) that I'll most likely get the full version, too. The setup is exactly up my alley. :)

So when is the ful version coming? I loved the demo
Beautiful!!! Simply fantastic writing and story line...I like how the readers get both sides of the story and not just stick with one side....that's a bonus....too bad this is just a demo :C (sad puppy eyes) I would love MORE!!!!!
Thank you, I'm glad you like it. We will keep you updated when the full version comes out.
I found Melancholy Love from an ad I saw and it immediately peaked my interest.
I played through the demo and I honestly think it's decent. There are some flaws like how some of the writing doesn't make much sense in English (most likely due to translation issues) and how I was slightly confused during most of the story.
It's hard to tell if what a character is saying should be taken literally or figuratively. Some of the story points seem to swing back and forth like a metronome and it ends up confusing the reader, like how it seems to be (unintentionally?) implied that Mianxue is romantically interested in her cousin and so on.
Putting these points aside, Melancholy Love seems to have a very interesting plot line from what I can tell and I really love the art!
For the demo I'll rate it a 6/10. I'll definitely play the full game when in comes out. Keep up the good work!
Hi,
Thanks for your comments. We are happy you enjoyed the story.
I'm also open to feedback, especially understand which parts of the story you find confusing. This is still in demo phase so we can look at polishing up the writing for sure! Please feel free to PM, email (caffeine (at)kikaidigital.com), or contact us on Twitter @gamesKikai if you have more you like to share!