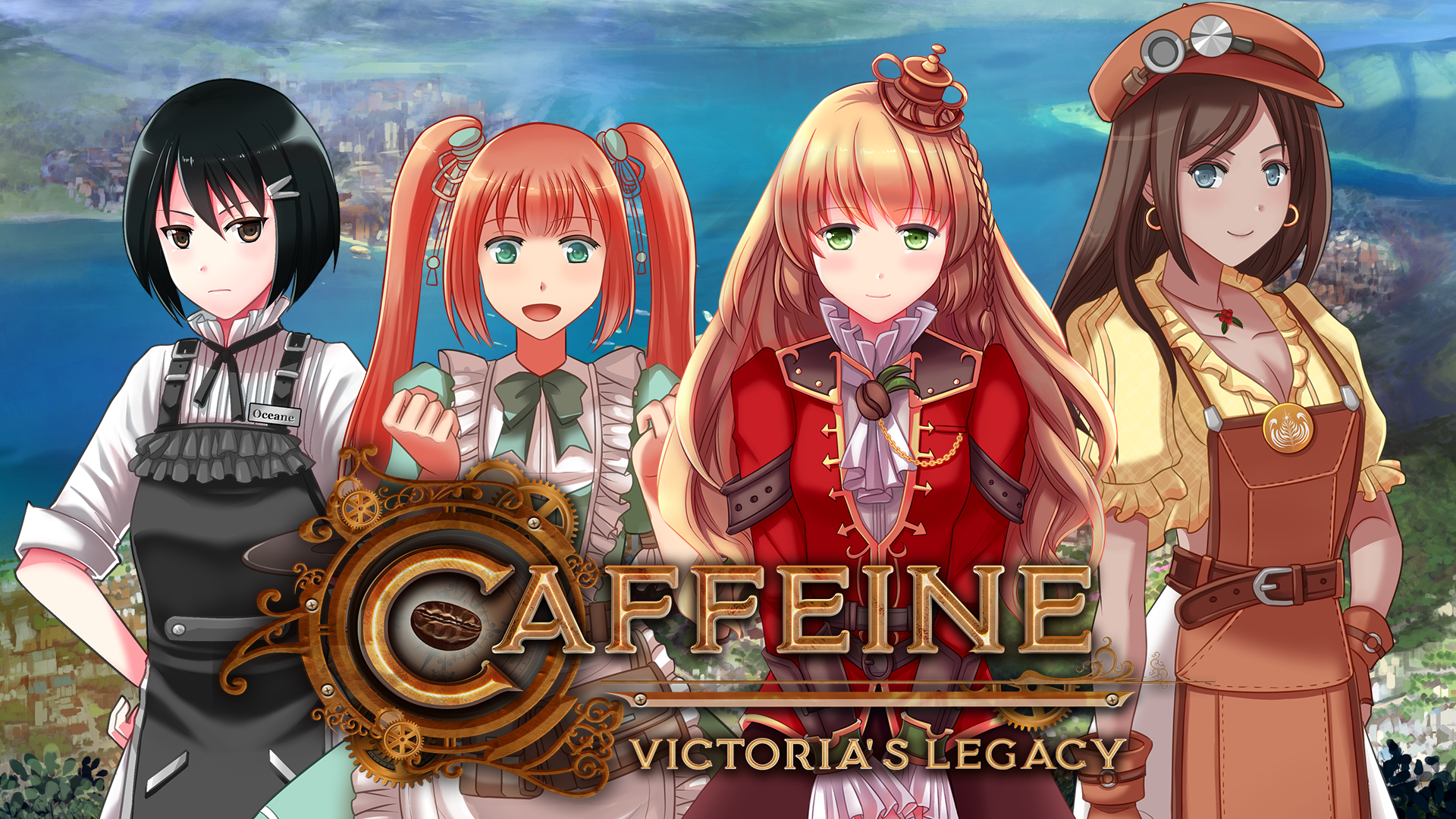 Caffeine: Victoria's Legacy
Official Launch Date Confirmed: 20th Of March
---
Caffeine: Victoria's Legacy will be officially available on itch.io and Steam on the 20th of March.
The price will be set at $15.99 with a 10% launch discount. The game will be available on PC, Linux and Mac.
Here are some of the game's features:
Story-Rich - Over 25 hours of gameplay with four romanceable routes and one true ending. Rich in lore and coffee trivia!
Choice Matters - Hundreds of choices to make, from the quirky to ones that matter.
Dozens of endings - Explore the dozens of possible endings in this 450,000 words visual novel.
Animated Sprites & CGs - All sprites are animated. More than 10 animated CG scenes and 4K backgrounds.
Original Music Composition - Over 20 OSTs, including an opening and ending theme song.
Partially Voiced Characters - Over 1000+ lines of voiced dialogue during Intro and CG Scenes

Here is our new trailer. Vocals by by Diana Garnet.

Files
Caffeine: Victoria's Legacy (Windows & Linux)
1 GB
Caffeine: Victoria's Legacy (Mac Notarized)
1 GB
Mar 08, 2020
Get Caffeine: Victoria's Legacy